We'll get your computer up and running again in no time.
Is your computer running slower than ever before? Do you have a hard time getting certain programs to run on your device? Do you suspect your computer has a virus of some kind? Whatever your concerns, at Kannapolis Computer Repair, we're here to help with all your PC repair needs in the Kannapolis, North Carolina area.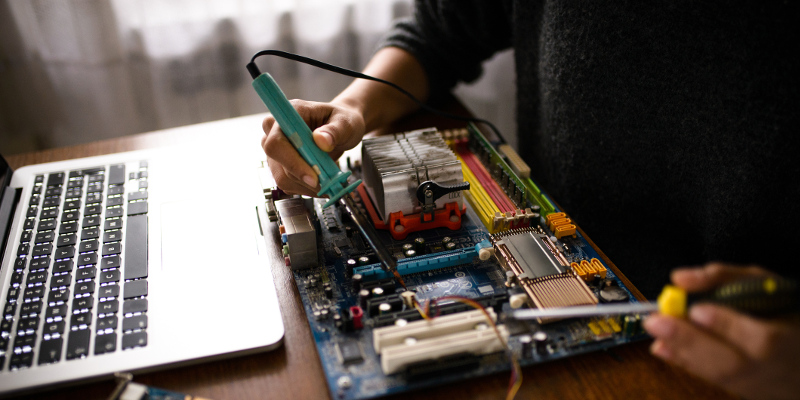 Our computer repair process makes your life easier, and it follows these basic steps:
You bring your computer to us – walk in whenever it's convenient for you! We maintain an open-door policy, so you don't need an appointment for a diagnosis.
We look over your device and figure out what the problem is. The best part? We do this in 15 minutes or less!
We let you know what's happening with your computer and what we'll need to do to fix it. We'll also give you a pricing estimateand let you know how long it will take to finish the repairs.
We fix your computer and let you know when it's ready for pick-up, usually within one to two business days, (unless we have toorder special parts). When you come in, we can give you recommendations for keeping your device running like new.
From removing viruses to speeding up slow-running computers, we can get your system up and running again in no time. Plus, with our "No Fix, No Fee" guarantee, there's no better place to bring your device for computer repair!
Stop living with a computer that makes you want to throw it out the window. Contact us at Kannapolis Computer Repair if you have questions about our computer repair services and everything we offer!